Our coffee leaks out of our coffeehouse into our communities and the larger world. We periodically feature what the coffeehouse is supporting during a particular week or month.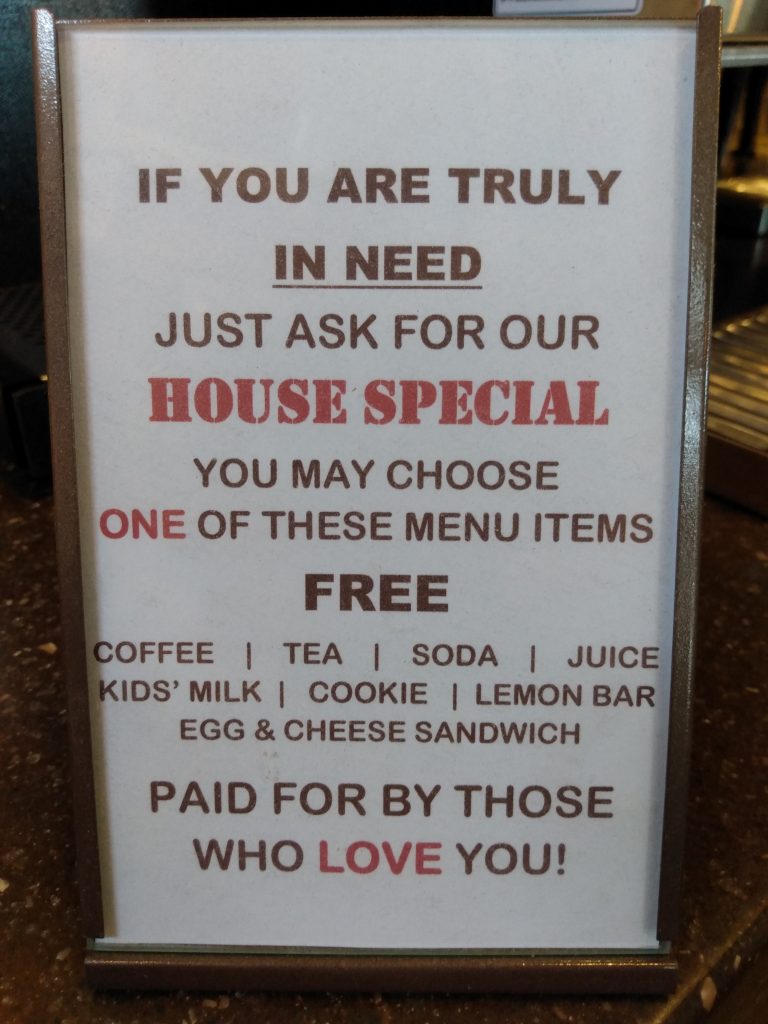 House Special
We want everyone to enjoy a pick-me-up, irregardless of their ability to pay. If you have fallen on difficult times and desire a little bit of refreshment, just order our "House Special," choosing an item off of our list. All of the House Specials have been paid for by others. May you feel loved and valued!!
Coffee Leaks
Every month, our Coffee Leaks program features an area of need, either locally or around the world. We focus on giving a hand-up to those in need, from filling our Blessing Box to helping young women and children who have been rescued out of brothels. We see Coffee Leaks as just one more tool to bring HOPE from one person to another. Thank you for adding your contribution to our Big Green Jar, located at the front of the barista counter!!!