Our coffee leaks out of our coffeehouse into our communities and the larger world. We periodically feature what the coffeehouse is supporting during a particular week or month.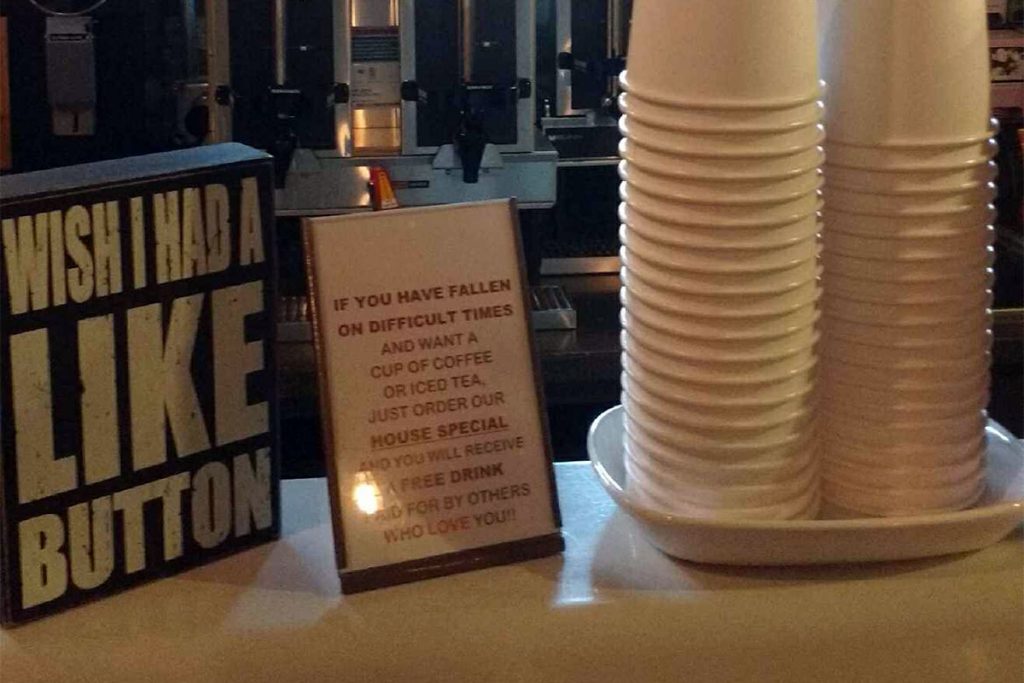 House Special
We want everyone to enjoy good drinks, regardless of their ability to pay. If you have fallen on difficult times and want a cup of coffee or iced tea, just order our "House Special" and you will receive a free drink paid for by others who love you.
Coffee Leaks
During the month of May, our Coffee Leaks focus will be for the beautiful people who live right here in New Bern. During this pandemic, many folks have lost employment and are in need of assistance. So we are committed to helping fill the Blessing Box with any donations received this month in our Big Green Jar. We will be stocking the Blessing Box with food items and other staples purchased with these funds. Thank you so much for your generosity. New Bern: you are a blessing!!!