Our coffee leaks out of our coffeehouse into our communities and the larger world. We periodically feature what the coffeehouse is supporting during a particular week or month.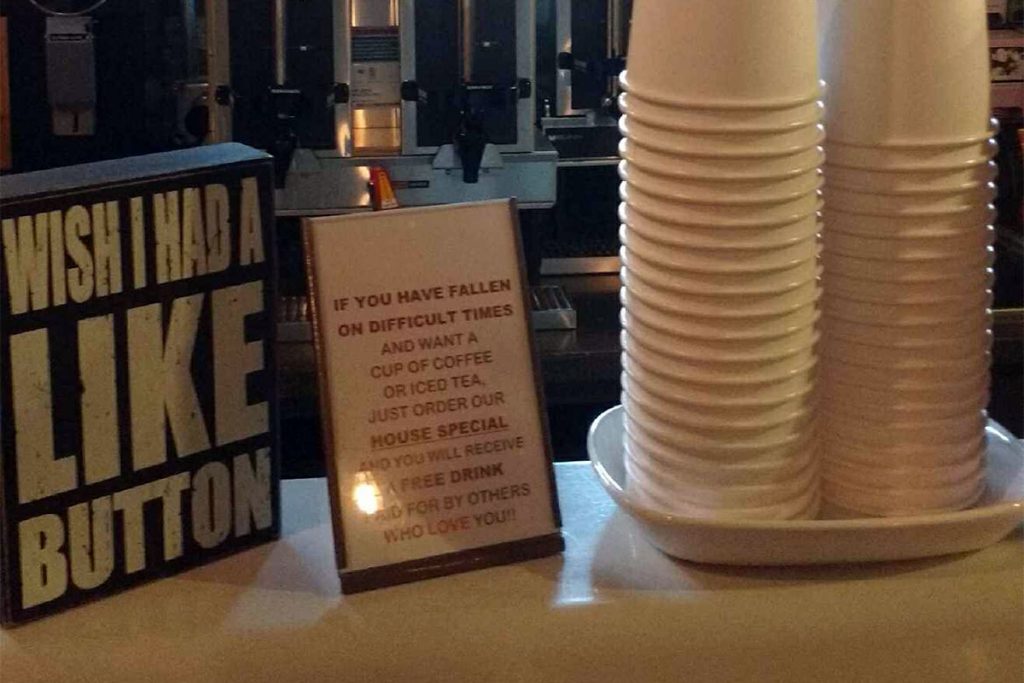 House Special
We want everyone to enjoy good drinks, regardless of their ability to pay. If you have fallen on difficult times and want a cup of coffee or iced tea, just order our "House Special" and you will receive a free drink paid for by others who love you.
Coffee Leaks
During the month of JUNE 2020, we are featuring a local agency that is pouring themselves into our local communities: Promise Place! Their mission is to build safer communities free of sexual violence and its impact through support, education and advocacy in Craven, Jones and Pamlico counties. They also offer food staples through their Food Bank. Please connect with them if you are in need of these vital services.
As you come into Crema Brew, your neighborhood coffeehouse, notice our Big Green Jar near the front of the barista counter. If you desire to help Promise Place and their mission, just drop your extra bills or change into the jar. All proceeds will go to help out this vital mission…and thank you!!!