Our coffee leaks out of our coffeehouse into our communities and the larger world. We periodically feature what the coffeehouse is supporting during a particular week or month.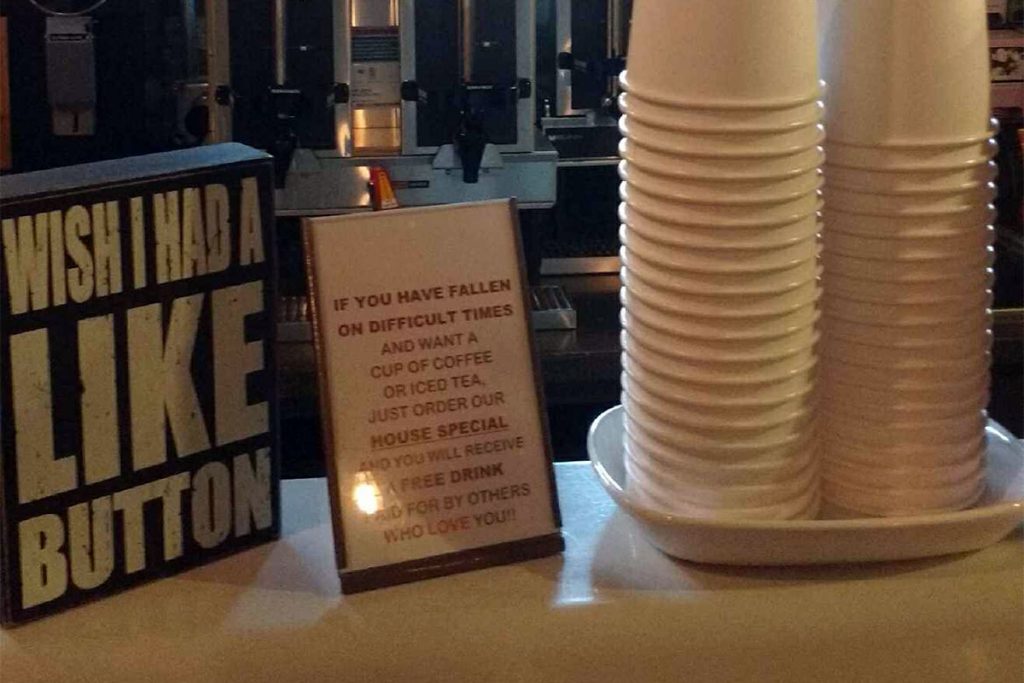 House Special
We want everyone to enjoy good drinks, regardless of their ability to pay. If you have fallen on difficult times and want a cup of coffee or iced tea, just order our "House Special" and you will receive a free drink paid for by others who love you.
Coffee Leaks
Reviving Lives Ministries (RLM) of New Bern, NC, is our featured recipient of Coffee Leaks for the month of February 2020. RLM assists men and women who are dealing with the devastating consequences of substance abuse and addiction to find and maintain recovery. They provide separate clean/sober and substance-free residential home environments for both men and women, and a structured, faith-based 12 Step Residential Recovery Program.  So many precious lives in our area are being impacted by substance abuse and addictions; we want to come alongside this worthy organization that is working hard to bring hope and recovery, one individual at a time. We invite you to drop in your contributions in the BIG GREEN JAR at the front of the barista counter at Crema Brew…and thank you muchly!!