Our coffee leaks out of our coffeehouse into our communities and the larger world. We periodically feature what the coffeehouse is supporting during a particular week or month.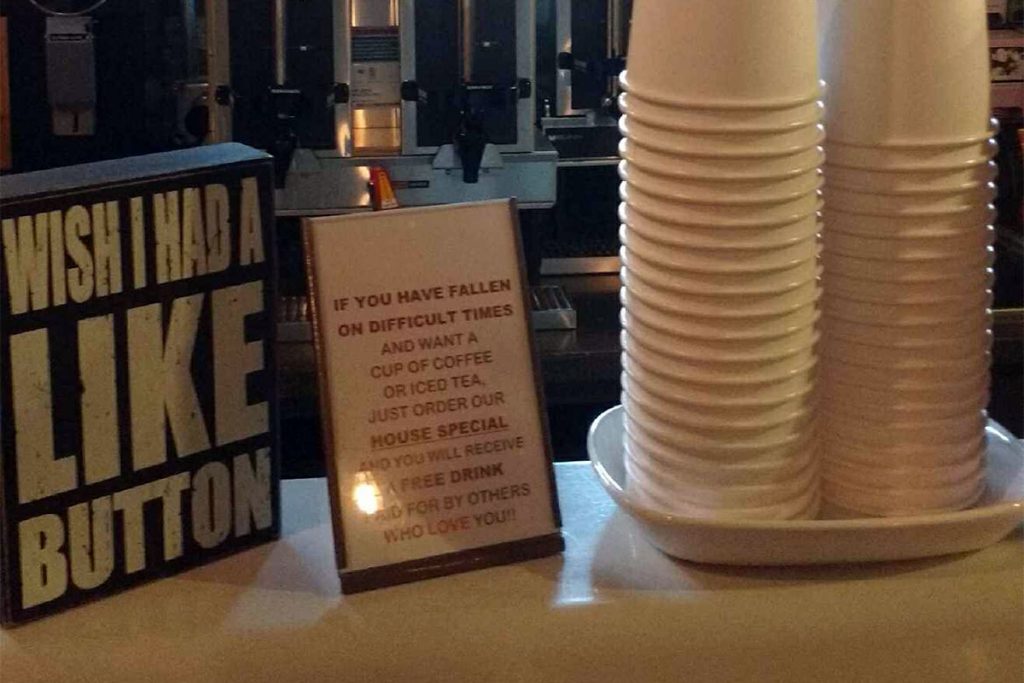 House Special
We want everyone to enjoy good drinks, regardless of their ability to pay. If you have fallen on difficult times and want a cup of coffee or iced tea, just order our "House Special" and you will receive a free drink paid for by others who love you.
Coffee Leaks
For the month of August, we are featuring something very close and personal to our family, the plight of human trafficking. Our oldest son and family, who have been living in SE Asia the last five years, are devoting their lives to rescuing these (s)exploited women and children, one life, one individual at a time. If you care to learn more about their work, check out Unstoppable Love International on the web. We are honored to have this month's Coffee Leaks help support and encourage this family involved in a very draining work! Thank you for making a difference on the other side of this often-troubled world!