Our coffee leaks out of our coffeehouse into our communities and the larger world. We periodically feature what the coffeehouse is supporting during a particular week or month.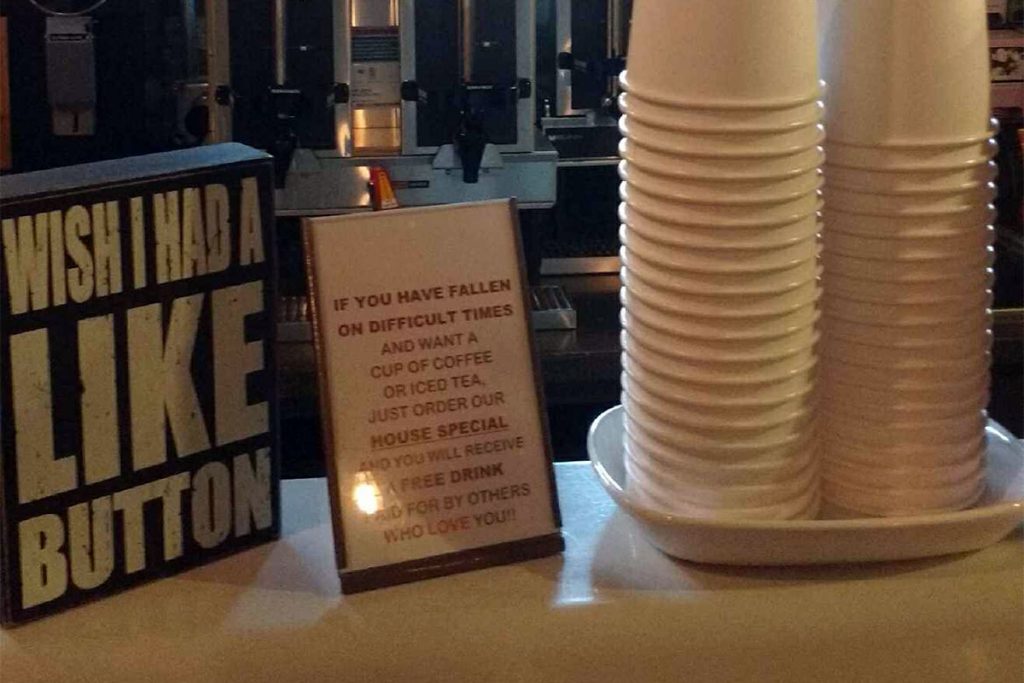 House Special
We want everyone to enjoy good drinks, regardless of their ability to pay. If you have fallen on difficult times and want a cup of coffee or iced tea, just order our "House Special" and you will receive a free drink paid for by others who love you.
Coffee Leaks
Happy New Year, everyone! Our first Coffee Leaks recipient in the new year goes to ReStore, an arm of Habitat for Humanity. Our local branch in New Bern is seriously in need of a new TRUCK and we are happy to add our "two cent's worth" to their fund!! So as you grab your coffee at Crema Brew, we invite you to drop your change into the big green jar sitting on the barista counter. It will be a tremendous blessing to Ms. Evelyn and all the other beautiful people who are making a difference here in New Bern!!!